The Fashion District, Downtown Los Angeles
The Fashion District is a design, warehouse, and distribution nexus of the clothing, accessories and fabric industry in Downtown Los Angeles. The Fashion District spans 90 blocks and is the hub of the apparel industry on the West Coast of the United States.
The District is known to be one of the best places to shop for clothing, accessories, cosmetics and shoes. Many clothing companies manufacture their clothing in the Fashion District, such as American Apparel and Andrew Christian.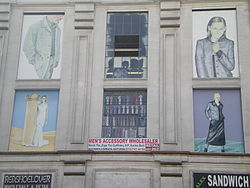 Fashion District, Pico & Santee
The Fashion District also features Santee Alley, a heavily populated "back alley" shopping path between Maple and Santee Streets, stretching from Olympic Boulevard to Pico Boulevard.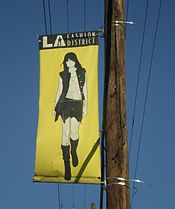 California Market Center is centrally located in the Fashion District, and similar to the Cooper Building and the New Mart. It is home to the offices of many of Los Angeles' aspiring clothing designers, sellers, and buyers, as well as the Fashion Institute of Design & Merchandising, popularly known as FIDM, in the adjacent South Park neighborhood. Otis College of Art and Design has a satellite campus in the California Market Center.
The Current loft buildings located in the Fashion District are the; Santee Village Lofts, The Textile Building & The Tomahawk Building.
Preview all properties for sale below: Preview all properties for lease here: Preview all income properties for sale here: